A resilient arts and culture sector
COVID-19 significantly affected the arts and culture community. Based on the Singapore Cultural Statistics Report 2021, attendance at non-ticketed arts and culture events and visitorship to museums dropped to 32% of 2019 levels.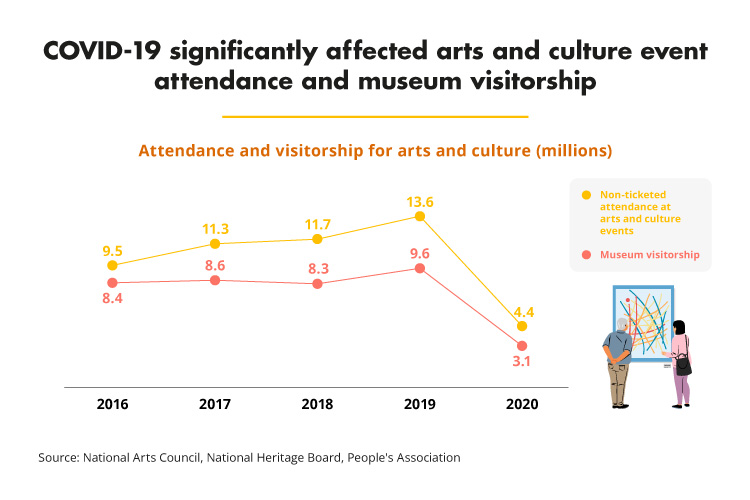 Despite this, the arts and culture community demonstrated creativity, innovation, and resilience throughout the pandemic, engaging their audiences in novel ways using technology. Singaporeans have long been consuming the arts digitally but the pandemic saw a much higher level of digital consumption. Based on the arts consumption trends identified by the National Arts Council (NAC), 80% of Singaporeans consumed arts digitally during the pandemic, exceeding levels before the Circuit Breaker in March 2020.
The #SGCultureAnywhere campaign brought together the best of Singapore's arts and culture digital offerings at The A-List.sg, a one-stop integrated online platform with event listings and content. More than 97% of the content was user-generated by local artists and personalities, the arts community, cultural institutions, and members of the public who showed their support for the arts in their own way. Since the launch of the campaign in April 2020, there have been more than 10 million views on The A-List.sg and NAC's online channels.
Towards the end of 2020, arts audiences began to return to physical events. Amidst safe distancing restrictions, the Arts in Your Neighbourhood initiative, which brings engaging and immersive art to the heartlands every March and November, featured a range of virtual performances, pop-up art experiences, and visual arts installations. The November 2021 edition of the event was held in Bukit Merah, Jurong, Marine Parade, Serangoon, and Tampines and saw more than 77,000 physical visitors and 123,000 digital attendees participating in the wide range of activities.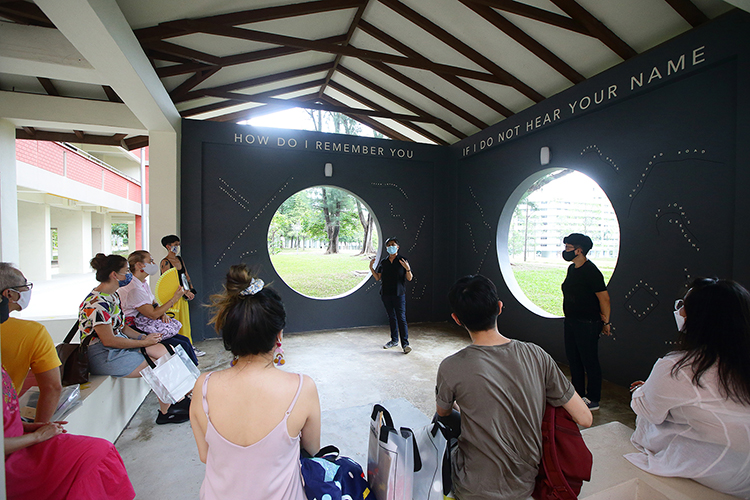 Celebrating our cultural heritage
More Singaporeans are celebrating their cultural heritage as we collectively continue to safeguard this heritage for future generations. Roots.gov.sg, a rich online repository of resources on Singapore heritage covering over 370 stories, 113,900 collections, and 980 places, has received more than 12 million visits as at March 2022 since it was launched in 2016.
Our built heritage celebrates our unique identity and collective memories. A heritage impact assessment framework was introduced in 2022 to further strengthen efforts to take the heritage significance of sites into consideration early in development projects. The Padang was gazetted as a National Monument on 9 August 2022 – our 75th National Monument since 1973.
Our intangible cultural heritage (ICH) is no less important to our sense of identity. An ICH inventory containing 101 elements was established to serve as a repository of the traditions and living expressions inherited from our ancestors such as traditional music, craftsmanship, and oral expressions. Singapore's hawker culture was successfully inscribed on the UNESCO Representative List of the Intangible Cultural Heritage of Humanity in December 2020.
Read more: Housing and Amenities | Building Our Future Together
Developing a vibrant arts and culture scene
Arts and culture activities have since progressively resumed in a safe manner. The recovery of the arts and culture sector was supported by the $75 million Arts and Culture Resilience Package introduced in April 2020. The package supported over 900 arts and culture organisations, generated over 20,000 work and training opportunities, and encouraged collaborative transformation efforts within the sector. More than 7,000 self-employed persons in the community were involved in projects supported by the package, such as under the Digital Presentation Grant for the Arts and the Self-Employed Person Grant, as well as regular grant schemes in the past two years.
The Government is also strengthening our efforts to foster a resilient and sustainable arts and culture ecosystem, learning from recent experiences.
There are more exciting spaces where communities can access the arts and support artmaking by artists and arts groups. Tanjong Pagar Distripark, a former industrial warehouse-cum-arts cluster for exhibitions and programmes including those of the Singapore Art Museum, attracted more than 17,000 visitors during the Singapore Art Week in January 2022. In addition, 42 Waterloo Street, with renovations completed in June 2021, now serves as the main site for the Arts Resource Hub to broaden support for arts freelancers. 2022 also saw the opening of the Singtel Waterfront Theatre, a mid-sized and multi-format performance venue at Esplanade – Theatres on the Bay.
Efforts are also ongoing to refurbish and pilot arts and culture sandbox spaces at Kampong Java, offering arts practitioners an affordable space to focus on creative experimentation and incubation.
Arts and heritage charities have received over $300 million in Cultural Matching Fund grants, reflecting donations catalysed by the fund since its inception in 2013. To encourage greater private and public ownership of our arts and culture, and to sustain positive momentum in cultural philanthropy, the Government topped up the fund by $150 million in 2022.
Our Cultural Medallion Story
Cultural Medallion recipients are beacons of artistic excellence and how arts can bring significant social impact, as well as role models for the arts community. Our Cultural Medallion Story was launched in November 2021 at The Arts House, to honour their contribution, and to enable the public to learn more about the medallion recipients through an interactive and informative showcase. The medallion recipients also helped to further enliven the space. For example, Madam Som Said held her publication launch and an exhibition on Malay Dance in Singapore at the venue.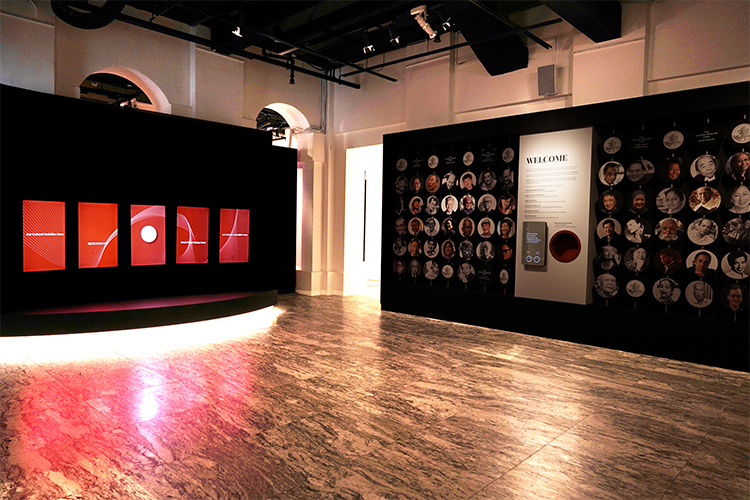 Read more: Quality Jobs | Business Environment
Charting our future direction together
We will continue to work closely with the arts and culture community to develop a thriving, innovative, and forward-looking landscape that all Singaporeans can enjoy. Arts and culture are critical in our development and progress as a people and a nation – they inspire and uplift us, foster a more cohesive community, and forge a stronger national identity that reflects our shared values. Singaporeans can look forward to Our SG Arts Plan (2023 – 2027) and Our SG Heritage Plan 2.0, which will build upon the vital role played by the arts and culture.