Keeping Singapore peaceful and secure
Singaporeans continue to enjoy peace and security through the collective efforts of the citizenry, businesses, community, and Government in Total Defence.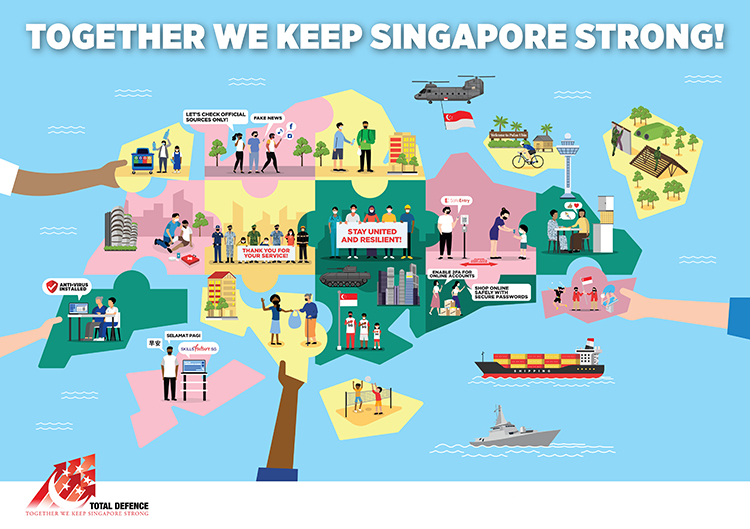 Singaporeans continue to have high levels of confidence in the Singapore Armed Forces (SAF) and Home Team. In surveys conducted by the Ministry of Defence and Ministry of Home Affairs (MHA) in 2021, around 90% of respondents indicated confidence in the SAF's ability, and felt the Home Team performed well in keeping Singapore safe and secure.
Singapore was ranked first in Gallup's Global Law and Order Index 2022. Our streets remain safe with physical crimes declining in 2021. In particular, housebreaking and theft fell to a 37-year low.
Singapore also had the joint lowest fire fatality rate per 100,000 population in the world according to the World Fire Statistics 2022.
The two-year recidivism rate among ex-offenders remained low at 20% for those released in 2019. This is amongst the lowest in the world. In 2021, 94% of ex-offenders referred to Yellow Ribbon Singapore for employment assistance were able to secure a job.
However, a 52.9% rise in scam cases between 2020 and 2021 drove the overall crime rate higher.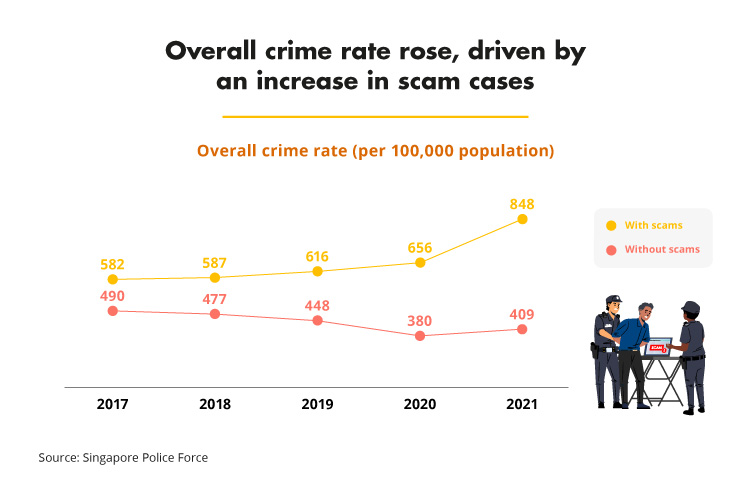 In 2021, there were almost 24,000 reported scams, with losses of over $632 million. Scammers were using more sophisticated tactics to target victims. The Inter-Ministry Committee on Scams was formed in April 2020, to coordinate efforts by MHA, the Ministry of Communications and Information, and the Monetary Authority of Singapore, and work with partners such as the Association of Banks in Singapore, telecommunication companies, and internet service providers, to fight scams.
In 2021, the Singapore Police Force (SPF) conducted 26 islandwide anti-scam operations, leading to over 7,500 money mules and scammers being arrested or investigated. The SPF also worked with foreign counterparts to dismantle 16 transnational scam syndicates. We have also blocked over 12,000 scam websites, frozen over 12,600 bank accounts, and recovered over $102 million.
The SPF's Anti-Scam Command was operationalised in March 2022. It achieves greater synergy among the force's scam-fighting units, by integrating scam investigation, incident response, intervention, enforcement, and sense-making capabilities under a single command.
Since its launch in 2020, the ScamShield mobile application has been downloaded more than 456,000 times as at October 2022. Previously only available for iOS users, ScamShield for Android users was launched in September 2022. ScamShield has filtered out about 6.5 million SMSes as potential scams and about 12,900 unique scam-tainted numbers have been blacklisted and blocked.
In partnership with the National Crime Prevention Council, a new anti-scam public education campaign "Spot the Signs. Stop the Crimes." was launched. Members of the public can learn about scams on the ScamAlert website.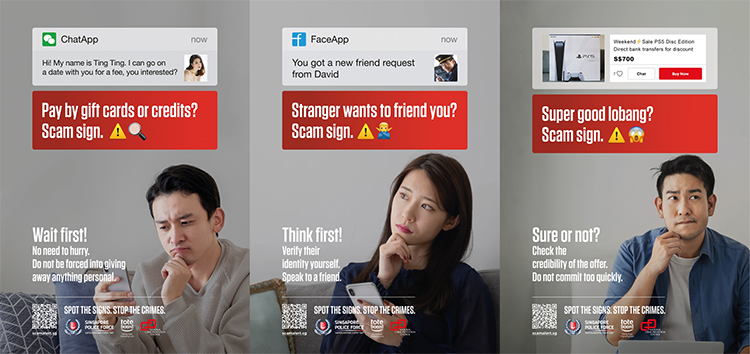 The increase in sexual offences was another area of concern. In 2021, outrage of modesty (OM) and voyeurism cases increased by 11.6% and 18.5% respectively from 2020. OM cases made up 42.3% of all sexual crimes reported in 2021. Steps have been taken to tackle this.
The penalties under the Penal Code for certain sexual crimes including OM have been increased. To enhance deterrence and allow the courts to deal with egregious cases more severely, the maximum imprisonment term for OM was increased from two years to three years from March 2022.
The community plays an important role in helping Police prevent and detect crimes such as OM. In 2021, over 50,000 Riders on Watch served as the "eyes and ears" on the ground to enhance the safety and security of fellow commuters. The Community Watch Scheme was also launched in 2021 for community volunteers to contribute to safety and security.
With the significant growth in e-commerce, we have stepped up vigilance against cross-border smuggling. In 2021, the Immigration & Checkpoints Authority detected 5,860 contraband cases among imports of low-value goods, a 40% increase from 2020.
The Government has also remained steadfast in our comprehensive drug control strategy, which tackles both supply and demand. In 2021, 25 drug syndicates were dismantled with over $18 million worth of drugs seized. 2,729 drug abusers were also arrested. The proportion of new drug abusers arrested remained high at 34% of all abusers arrested and 60% of new drug abusers were under 30 years old. We continue to engage and educate youths on the dangers of drug abuse through our preventive drug education programmes, which is a key component of our strategy.
Read more: Annual Crime Brief 2021 | Central Narcotics Bureau Annual Statistics 2021 | Immigration & Checkpoints Authority Annual Statistics 2021 | Singapore Civil Defence Force Annual Statistics 2021 | Singapore Prison Service Annual Statistics Release for 2021
Read more: Social Safety Nets | Government and Regulations
Strengthening defence and homeland security
The SAF and Home Team have been constantly reviewing and refreshing our structures and capabilities in view of the ever-evolving threats to Singapore's homeland security and defence.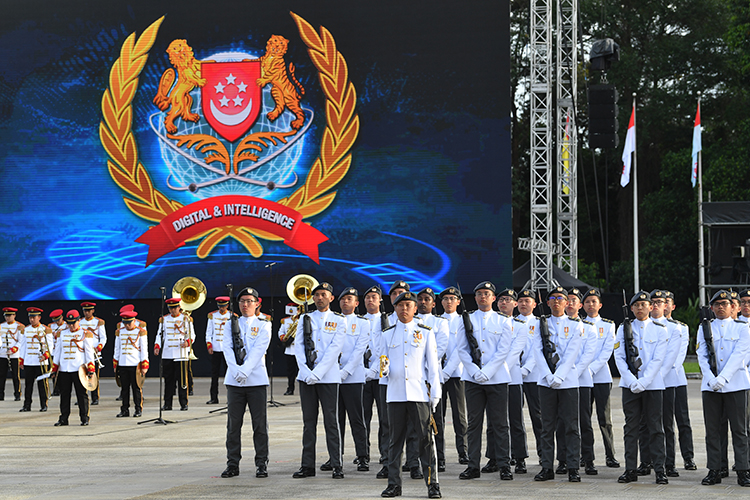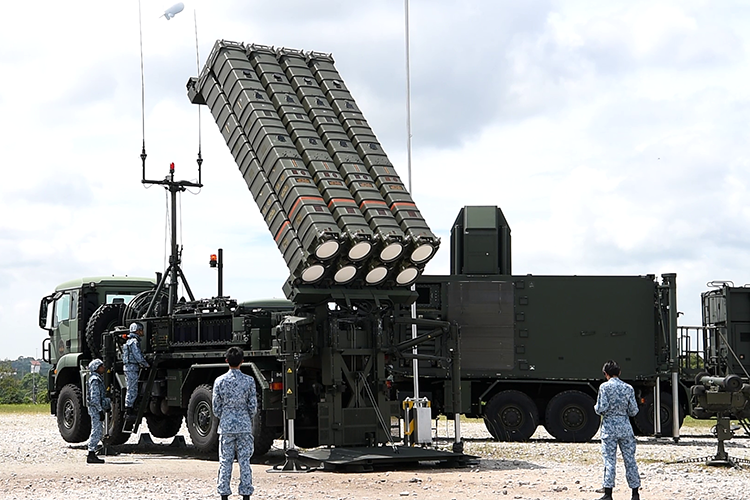 Watch: Maritime Security Unmanned Surface Vessels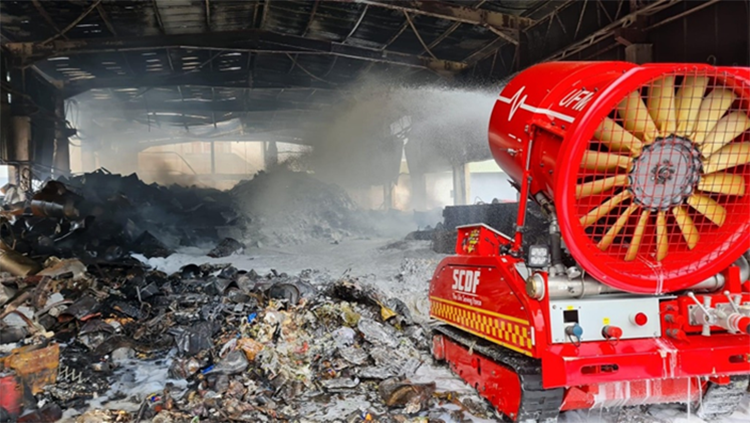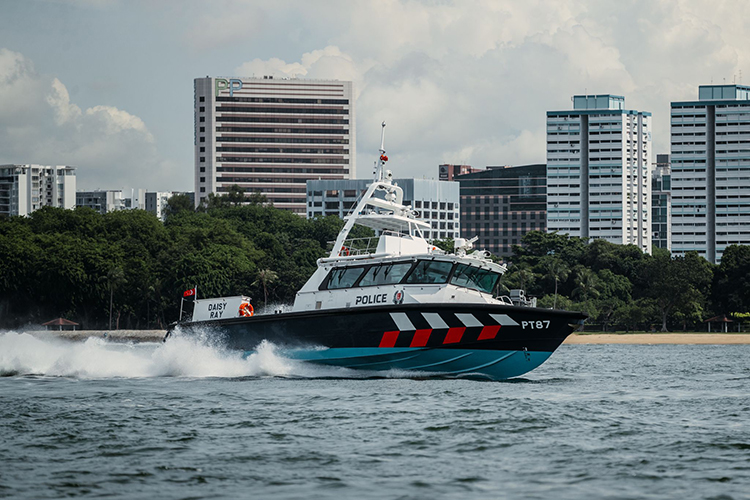 The terrorism threat remains high. We continue to educate the public while continuing to enhance our operational readiness through combined counter-terrorism and contingency exercises such as Exercise Heartbeat and Exercise Highcrest.
The SGSecure movement continues to sensitise, train, and mobilise the community to prevent and deal with terror attacks. There were more than 116,000 members in the SGSecure Responders' Network as at July 2022.
Watch: Broadened Scope of SGSecure Responders' Network
Read more: Singapore Terrorism Threat Assessment Report 2022
Read more: Legal and Diplomacy | Business Environment | Cyber and Data Security
Safeguarding Singapore through strong partnership with our community
The National Service (NS) system is constantly being reviewed to ensure its relevance in fulfilling Singapore's defence and security demands, along with the needs of a new generation of National Servicemen.
To maximise the contributions of our servicemen, 1,000 operational roles were redesigned in 2021 to enable full-time National Servicemen of varying physical abilities to perform their duties more effectively and safely. We also expanded the re-deployment of National Servicemen to skills-based roles that make better use of their civilian expertise.
To improve the NS experience, the NS FIT programme was launched in April 2021 to better support National Servicemen in incorporating fitness and exercise into their daily routine while fulfilling their annual fitness requirements. The automated computation of Make-Up Pay, alongside the Base NS Pay, was also implemented in September 2022 and would benefit over 100,000 National Servicemen and 25,000 employers.
To enhance recognition and support for our National Servicemen, the NS Housing, Medical, and Education (NS HOME) awards have been enhanced with an additional $2,000 in cash to be disbursed to each servicemen cumulatively across the three NS HOME milestones. This benefits 54,000 National Servicemen every year.
Singaporeans are also stepping forward to contribute in many ways.
There are over 16,000 volunteers in the SAF Volunteer Corps, Police Volunteer Special Constabulary, Civil Defence Auxiliary Unit and other Home Team volunteer schemes. With the easing of COVID-19 restrictions, we have stepped up our volunteer outreach efforts.
The Safety and Security Watch Group network fosters partnerships between the SPF and business stakeholders to enhance the safety and security of private premises through increased vigilance, target hardening, and the conduct of contingency readiness exercises. There were over 1,600 members in the network as at August 2022.
Every year, over 5,000 uniformed cadets receive CPR-AED certification and volunteer in initiatives such as the Community Watch Scheme through the Total Defence badge programme for uniformed groups.
Read more: Building Our Future Together
Reaffirming our commitment to safeguard our way of life
The peace, security, and harmony that Singapore enjoys today cannot be taken for granted. All Singaporeans have a part to play in safeguarding our way of life. Amidst the challenges in an increasingly troubled world, we must stay united, commit to Total Defence, and continue to support the sustenance of a strong and credible SAF and Home Team.