A stable and business-friendly country
Singapore continues to be one of the most stable and business-friendly countries in the world. We have been steadfast advocates of free and open trade and a rules-based global multilateral trading system. Our strong legal system and fiscally sustainable approach to governance have been critical enablers of a stable and business-friendly environment.
Singapore was ranked the third most competitive economy in the International Institute for Management Development (IMD)'s World Competitiveness Yearbook 2022. Singapore improved by two places compared to the previous year and remained Asia's top performing economy.
Singapore also ranked first for its legal and regulatory framework for the second year running in IMD's yearbook. This indicator measures the extent to which countries' legal systems encourage the competitiveness of enterprises.
Supporting businesses in their journey
Quality government services
Businesses continued to be satisfied with government digital services, with 76% of respondents to the Government-to-Business (G2B) survey on e-services in 2021 indicating that they were very satisfied or extremely satisfied.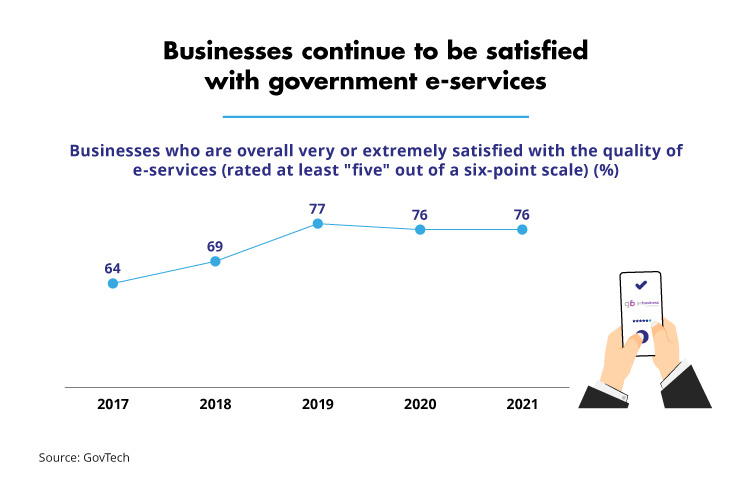 The GoBusiness portal provides businesses with integrated, seamless, and personalised access to over 300 G2B services via a consolidated dashboard, as well as relevant information and resources across all stages of their business journey. In 2021, 43,000 users used GoBusiness to apply for government assistance while 56,000 users benefitted from customised recommendations via the e-Adviser feature such as on starting their business and available assistance schemes.
Seamless business processes via GoBusiness
Co-founder of bespoke tailor Stitched Custom and Korean eatery Seoulmate, Mr Sim Joe Yee used GoBusiness to apply for licences, get updates on COVID-19 safe management measures, and find grants and other useful resources such as information on imports and exports.
"The platform is easy to use, and it allows me to find reliable information and services from different government agencies all in one place. This helps me save time on researching and reaching out to individual agencies," said Joe Yee.
"For someone who manages multiple businesses, I sometimes lose track of deadlines. The new GoBusiness dashboard provides me with a clear overview of the status of my licences to help me stay on top of things and ensure that there are no regulatory lapses that will affect my business operations. If there is a need to amend or renew my licences, I can simply get it done online via GoBusiness too."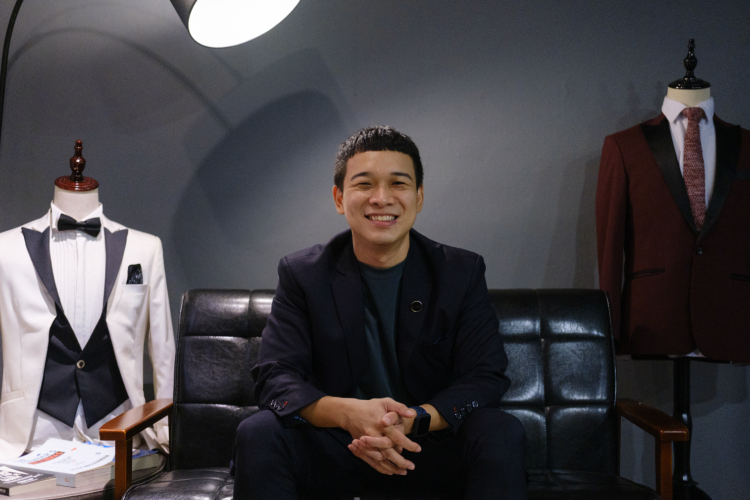 PayNow corporate transactions increased from 1.2 million in April 2020 to 6.1 million in April 2022. e-Wallets, such as GrabPay, Shopee Pay, and Singtel Dash, have started accepting PayNow top-ups. This provides more instant e-payment options for businesses and consumers.
eGIRO
The private sector is taking significant steps towards making Singapore a leading digital economy in the world. For example, eGIRO was introduced in November 2021 by the Association of Banks in Singapore to digitalise the GIRO debit application process. eGIRO shortened the application processes from about three weeks to just minutes, enabling businesses to start collections almost immediately at lower cost and at lower risk of human error.
Businesses can file returns to the Inland Revenue Authority of Singapore (IRAS) and the Accounting and Corporate Regulatory Authority directly from their accounting and payroll software, saving time and hassle. These include submissions such as corporate income tax and goods & services tax returns, employees' salary information, annual returns, and financial statements.
Seamless filing from software to IRAS
Around 6,000 businesses have adopted seamless filing as at March 2022. Businesses have enjoyed up to 95% time savings, from eight hours to 15 minutes, using accounting software to prepare and file Form C-S for corporate income tax returns to IRAS.
Director of SM2 Consulting, Ms Janice Yap shared that "filing AIS seamlessly from payroll software allowed us to minimise human errors in reporting and helped us achieve digitalisation. The infographic guide from IRAS is easy to follow."
Facilitating innovation and risk-taking
Businesses could tap on more opportunities for innovation and risk-taking. These included regulatory sandboxes covering areas such as fintech, transport, energy, and data, as well as expedited regulatory approvals.
The Ministry of Health (MOH) ran a regulatory sandbox for telemedicine and mobile medicine between 2018 and 2021 to better understand the risks of these service delivery models and to co-create risk mitigation measures with the industry. There are currently over 800 hospitals and clinics that provide telemedicine services listed on MOH's website. One such company that benefitted from the sandbox and regulatory framework was Doctor Anywhere which provides services in Singapore, Thailand, Vietnam, Malaysia, and Philippines.
The licensing framework for microbreweries was updated in 2019 to lower the barriers to entry for innovative and aspiring local microbreweries and to introduce new products to the market. Local microbreweries have benefitted from the pro-rated licensing fee of $2,100 per quarter as compared to $8,400 per annum. Businesses receive a refund for the remaining period of the licence if they decide to exit the market.
The OneMap3D platform was launched in September 2021, providing opportunities for businesses to develop and test geospatial solutions in fields such as real estate and mobility. From January 2022 to September 2022, OneMap3D has received more than 28,000 visits, with more than 20,000 new visits and 8,000 returning visits. The Singapore Land Authority has also signed Memorandums of Understanding with the top five real estate agencies in Singapore to experiment and collaborate using OneMap3D data to bring better experiences for their customers.
Real estate agencies and the developers
Real estate firms seek detailed location information to better serve the needs of their clients for their property purchases or rentals. This includes information on nearby amenities, travelling distance, height of adjacent buildings, and orientation. These firms are working to digitally incorporate such information in their services, leveraging on the OneMap platform. For example, the "Window View" function on OneMap3D allows users to view the surrounding landscape at a particular floor from a property.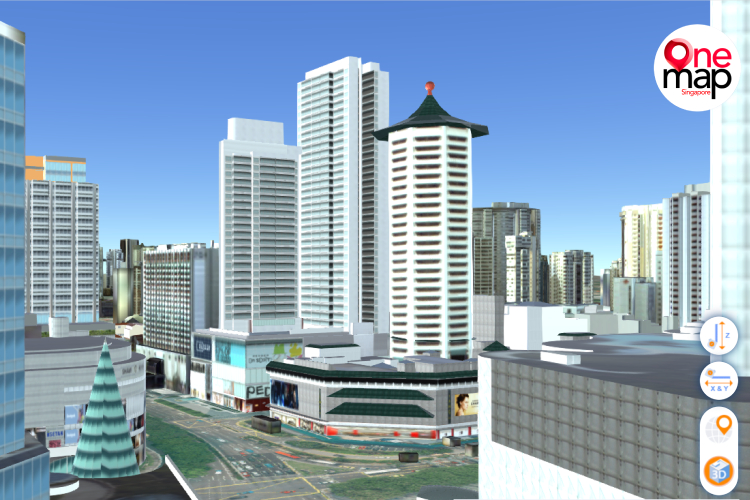 Intellectual property protection
Singapore is highly regarded for its intellectual property (IP) protection. We were ranked top in Asia and second globally for IP protection in the World Economic Forum's Global Competitiveness Report 2019. We continue to strengthen our IP regime to better support businesses, especially in an environment where rapid technological advancements have changed how businesses operate.
The Copyright Act 2021 updates our copyright regime to take into account how creative works are created, distributed, and used today. The changes provide stronger protection for creators, such as a stronger moral right for creators to be credited when their works are used and a change to provide creators with default copyright ownership of commissioned work. There are also changes to consider the needs of users, such as to allow copyright works to be used for computational data analysis without requiring the copyright owner's consent. This gives businesses more freedom when engaging in the development of data-driven innovation such as artificial intelligence, which is crucial in catalysing digital innovation in Singapore.
The Intellectual Property (Amendment) Act 2022 enhances the business-friendliness and operational efficiency of our IP registration processes. One improvement is the introduction of partial acceptance for a trade mark application filed. Applicants no longer need to re-file the entire application if it is rejected only in part, thereby saving time, effort, and costs. In tandem with the changes, the new national IP filing system, IPOS Digital Hub was launched in June 2022.
Read more: Government and Regulations | Economic Opportunities | Cyber and Data Security
Upholding a rules-based international order
Over the years, we have forged an extensive network of 27 Free Trade Agreements (FTAs) encompassing 90% of Singapore's trade. With increasing geopolitical instability, it is important to support the continued rule of law and rule-based international order. At the Government-to-Government level, we work with like-minded partners to broaden and deepen our partnerships in trade and other areas of growth. This is aimed at enabling our enterprises to seize regional and global opportunities as the world economy reopens.
We have concluded negotiations for the Pacific-Alliance Singapore FTA and the United Kingdom-Singapore FTA. The Regional Comprehensive Economic Partnership Agreement between 15 countries, comprising 30% of the global Gross Domestic Product and about a third of the world's population, entered into force on 1 January 2022. Singapore also chaired the Commission of the Comprehensive and Progressive Agreement for Trans-Pacific Partnership in 2022. These FTAs facilitate mutually beneficial partnerships that will bolster the expansion of regional trade and investment, and contribute to global economic growth and development.
We have concluded negotiations on Digital Economic Agreements with the United Kingdom and Korea, adding to existing agreements with Australia, Chile, and New Zealand. These agreements will enable companies in Singapore to connect digitally with their overseas partners more seamlessly.
We signed a first-of-its-kind Green Economy Agreement with Australia in October 2022. The agreement will contribute to the global transition towards a green and sustainable future while supporting economic growth and job creation in green sectors.
Singapore is highly regarded as an international commercial dispute resolution hub. In the Queen Mary University of London and White & Case's International Arbitration Survey 2021, Singapore was ranked as the most preferred seat of arbitration globally, alongside London. The Singapore International Arbitration Centre was ranked as the most preferred arbitral institution in the Asia-Pacific and second in the world in the same survey.
Read more: Legal and Diplomacy | Economy and Labour Market
Businesses are seizing opportunities by harnessing growth in Asia, going digital, and driving innovation. The Government remains committed in our efforts to provide a conducive, pro-enterprise environment that supports businesses in growth and transformation.