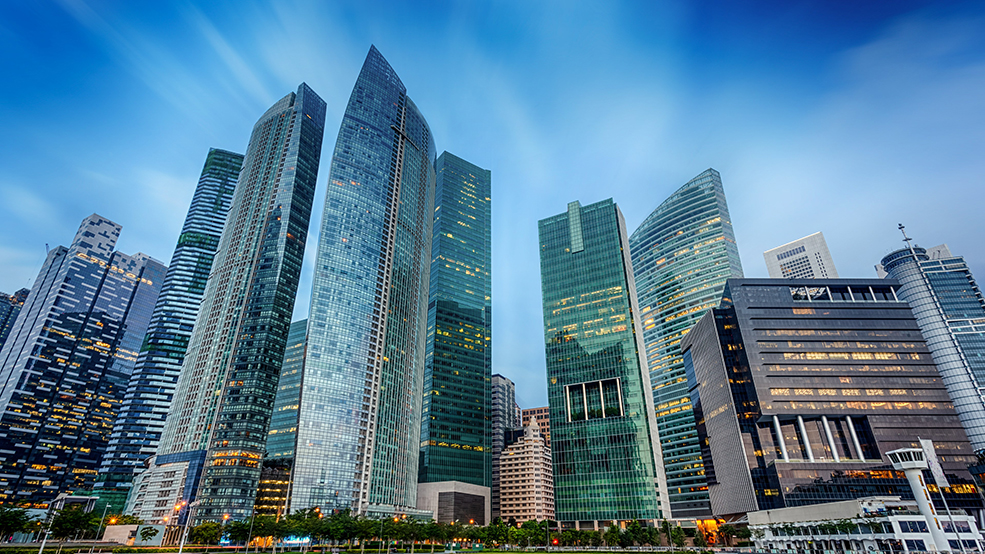 A forward-looking MOF that advances leading ideas, drives synergies across government, and ensures fiscal prudence and sustainability.
The Ministry of Finance (MOF) is a ministry of the Government of Singapore responsible for managing Singapore's fiscal policies and the structure of its economy. We work to maintain international standards and best practices in areas such as company law, accounting standards, and corporate governance principles.
We aim to advance the well-being and development of Singapore by:
achieving a balanced budget through prudent and sustainable fiscal policies;
ensuring the prudent investment of the government's reserves and other public funds;
setting out policies for government procurement, customs regulation, accounting standards and business regulation;
fostering a regulatory environment conducive to business and enterprise; and
ensuring that businesses operating within Singapore's jurisdiction are compatible with international standards and practices, in areas such as company law, accounting standards and corporate governance principles.
Working in partnership
In serving and engaging citizens, businesses, industry experts and stakeholders, we work closely with:
Our Departments:
Accountant-General's Department
Singapore Customs
Vital
Statutory boards/bodies:
Accounting & Corporate Regulatory Authority (ACRA)
Inland Revenue Authority of Singapore (IRAS)
Tote Board
To create a better Singapore through Finance, upholding the following main regulatory statutes:
Accountants Act
Accounting Standards Act
Business Registration Act
Companies Act
Limited Partnerships Act
Limited Liability Partnerships Act

We develop rather than control. Our goal is to collaborate with industry experts to make Singapore a world-class financial and business hub.

We actively review our policies and statutes to remain relevant. We do this through close consultation with industry experts and key stakeholders.

We consider all viewpoints when designing regulatory policies. We give priority to Singapore's long-term interests and seek to establish Singapore as an international business and financial centre.
A forward looking MOF that:
Advances leading ideas
Drives synergies across government
Ensures fiscal prudence and sustainability
Sound Public Finances
We aim to optimally manage our reserves to balance the present and future financial needs of Singapore as well as ensure the Government's fiscal sustainability in the medium to long term.
Growth with Opportunity for All
We aim to promote economic growth through the use of financial levers and create a strong community and opportunities for a better life for all through our pro-growth and pro-community fiscal systems respectively. We will promote an environment conducive to business as well as seek to expand the international economic space for Singapore's businesses globally.
High-performance Government
We are an integrated Government in time for the future, leveraging on service-wide synergies in policies, programmes, processes and systems, and anticipating challenges and opportunities for the Whole-of-Government and the nation. We are committed to and accountable for ensuring effective and efficient use of resources to achieve Whole-of-Government objectives and maximal outcomes.