Appointment to the Accounting Standards Council
01 Apr 2021
Mr Lawrence Wong, Second Minister for Finance, has appointed one new member to the Accounting Standards Council (ASC) to replace a retiring member. The new ASC member is Mr Lin Qinghui, Registrar of Societies, Ministry of Home Affairs. A brief write-up of the new member can be found in Annex A.

2. Mr Lin Qinghui's appointment will take effect on Thursday, 1 April 2021. The full list of ASC members is at Annex B.
3. The Ministry of Finance would like to welcome Mr Lin Qinghui and express our appreciation to the retiring member, Mr Lim Zhi Yang, for his contributions to the ASC.
Issued by:
Ministry of Finance
Singapore
01 Apr 2021
Annex A
New Member of the Accounting Standards Council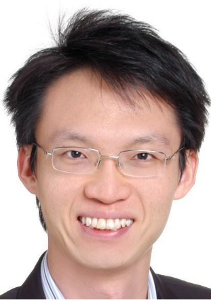 Mr Lin Qinghui (林庆辉)
Registrar, Registry of Societies
Ministry of Home Affairs

Mr Lin Qinghui is currently the Senior Director of Policy Development Division, concurrently Registrar of Societies in the Ministry of Home Affairs (MHA). He joined MHA as Director (Policy Development & Security) of Policy Development Division in 2018. Prior to that, Mr Lin Qinghui has held various posts in Ministry of Finance, Temasek Holdings, Ministry of Health and Ministry of Defence. He graduated from the National University of Singapore with 1st Class Honours in Bachelor of Engineering (Bioengineering).
Annex B
Accounting Standards Council
(Effective from 1 April 2021)
Chairman

Mr Quek See Tiat

Former Deputy Chairman, PricewaterhouseCoopers LLP

Audit Committee Chairman, Monetary Authority of Singapore

Deputy Chairman

Mr Cheung Pui Yuen

Chief Executive Officer

Deloitte & Touche LLP

Members


Ms Cheng Ai Phing

Independent Director

Fortune REIT


Mr Choo Chek Siew

Former Group Chief Financial Officer

ComfortDelGro Corporation Limited

Mr Goh Swee Hong

Partner, Audit

RSM Chio Lim LLP

Dr Keung Ching Tung

Associate Professor

Department of Accounting

NUS Business School

National University of Singapore

Mr Shekaran Krishnan

Partner, Assurance

Ernst & Young LLP


Mr Marcus Lam

Partner, Head of Assurance

PricewaterhouseCoopers LLP

Mr Desmond Chin

Commissioner of Charities

Executive Director of the Registry of Co-operative Societies and Mutual Benefits Organisations

Ministry of Culture, Community and Youth


Mr Teo Kok Ming

Executive Director

Banking Department III

Monetary Authority of Singapore

Mr Lin Qinghui

Registrar

Registry of Societies

Ministry of Home Affairs


Mr Ong Khiaw Hong

Chief Executive

Accounting and Corporate Regulatory Authority


Mr Ow Fook Chuen

Accountant-General

Accountant-General's Department


Ms Koh Kah Sek

Executive Director and Chief Financial Officer

Far East Organization