MOF launches call for public feedback on Budget 2016
31 Jan 2016
The Ministry of Finance is seeking views and suggestions from all Singaporeans in preparation for Budget 2016. The Budget will be presented by Finance Minister Heng Swee Keat in Parliament on Thursday, 24 March 2016. Individuals, households, and businesses are welcome to provide feedback on issues such as how we can best develop Singaporeans and help local companies grow through innovation and internationalisation.
2. MOF has also launched the Budget 2016 website (www.singaporebudget.gov.sg ), through which the public can access the latest updates on Budget 2016, as well as general information on the Singapore national budget process. The website features the new Budget logo, which is designed by a local Polytechnic student [See Annex for further details].
Feedback on Budget 2016
3. Starting from Monday, 1 February 2016, interested contributors can visit the REACH Pre-Budget 2016 microsite (www.reach.gov.sg/Budget2016 ) to submit their views online. The Budget feedback exercise will close on Friday, 26 February 2016.
4. In addition, MOF and REACH will stage three Pre-Budget 2016 Listening Points across Singapore from 17 to 21 February 2016. The Listening Points are centrally-located open booths for all Singaporeans to share their views. Details of the Listening Points are presented below:
| | |
| --- | --- |
| Date & Time | Venue |
| 17 February 2016, Wednesday (11.30am – 2.30pm) | Raffles Place Park, outside Chevron House (30 Raffles Place) |
| 20 February 2016, Saturday (11.00am – 7.00pm) | Toa Payoh Hub Mall, opposite Vincent Watch (#01-31, 500 Lorong 6 Toa Payoh) |
| 21 February 2016, Sunday (9.00am – 5.00pm) | Yew Tee Square, outside McDonald's (#02-220, Block 624 Choa Chu Kang Street 62) |
5. REACH will host a Pre-Budget Conversation on Wednesday evening, 17 February 2016, where members of the public will discuss their suggestions for the coming Budget. The Conversation will be graced by Senior Minister of State for Finance & Law Ms Indranee Rajah and REACH Chairman Mr Sam Tan.
6. The following week, REACH will host a Pre-Budget Facebook Q&A session on Monday, 22 February 2016, from 12.30 to 2.00pm. The Q&A will be chaired by Mr Liang Eng Hwa, Chairman of the Government Parliamentary Committee (GPC) for Finance and Trade and Industry, and Ms Sun Xueling, a member of the GPC. Members of the public are welcome to join the 'live' Q&A session on REACH's Facebook page (www.facebook.com/REACHSingapore ).
7. Singaporeans can also give their views and suggestions for the coming Budget 2016 via the following channels:
Feedback Channel

Contact Details

Singapore Budget website

REACH Budget microsite

www.reach.gov.sg/Budget2016

REACH Singapore Facebook

REACH Singapore Twitter

@REACH_Singapore

Use the hashtag #SGBudget2016

REACH Email Address

REACH Toll-Free Hotline

1800-353-5555 (Mon to Fri, 8:30am – 5:45pm)

SMS

9-SPEAK-UP (9-77325-87)

Mail

REACH, 140 Hill Street, #01-01A, Old Hill Street Police Station, Singapore 179369
ANNEX
BUDGET 2016 LOGO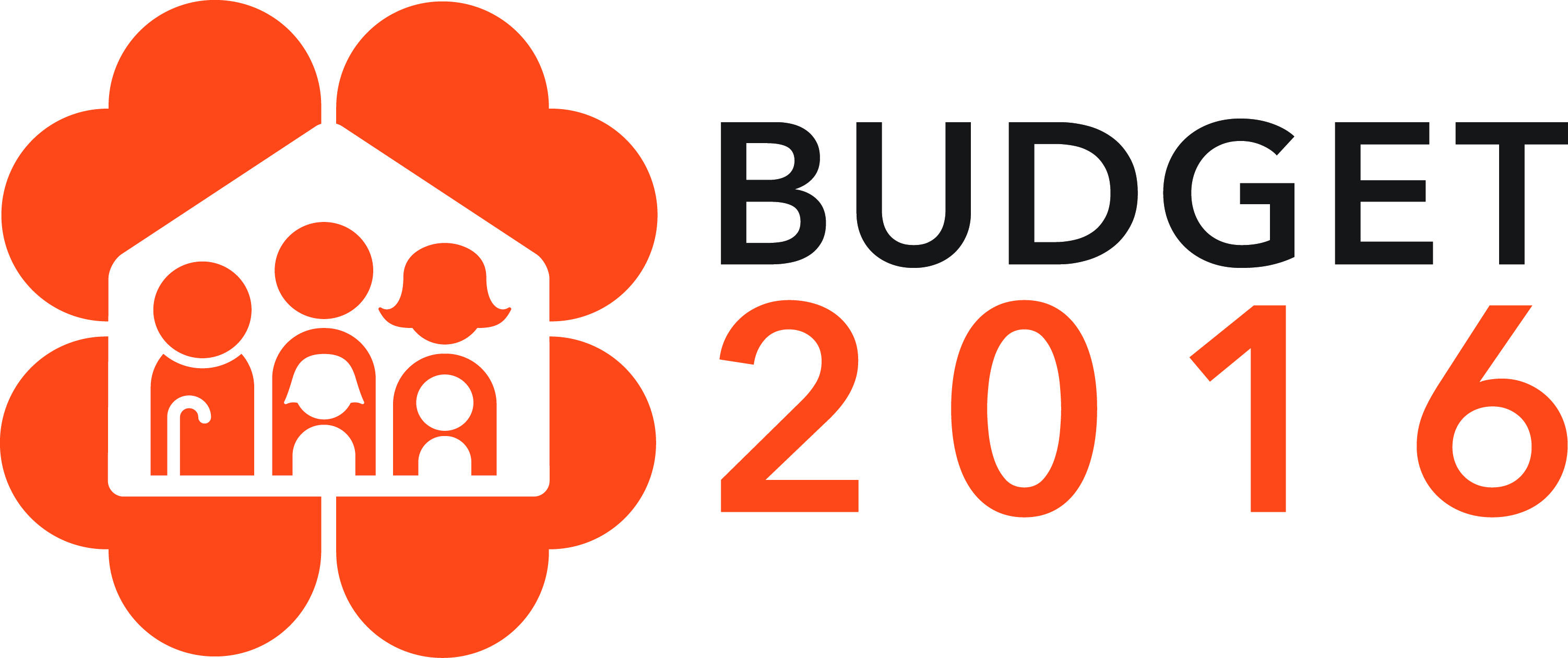 The Ministry of Finance would like to express our sincere appreciations to Singapore Polytechnic for providing the design for the Budget 2016 logo.
Logo Design Rationale
"Orange is the colour of youth, enthusiasm and vibrancy. I hope Singapore will always remain a young nation at heart, even as we conclude our Jubilee celebrations. The four hearts come together to form the logo that symbolises a united Singapore, undivided by our differences and bonded by a common determination to overcome challenges ahead. The family at the centre reminds us that our families and friends will always be at the heart of what we do, no matter how far we progress as a nation."
Designer: Mr Toh Ping Huang, Singapore Polytechnic
Supervisors: Mr Yanzo Pang & Mr Jovan Peh, Singapore Polytechnic
Supported by: Ministry of Communications and Information