The Singapore Budget is prepared for each financial year, which begins on 1 April and ends on 31 March the following year.
Every Budget builds on the foundations laid by earlier Budgets, charting a long term strategic financial plan for Singapore.
The previous Budget logo was created in 2016, and had been in use in the multiple Budgets from 2016 to 2020.
For the coming term of government, students from Temasek Polytechnic sought to reimagine a fresh new logo for Budget 2021 and beyond, visualising what they see in Singapore's national Budget.
The Budget Logo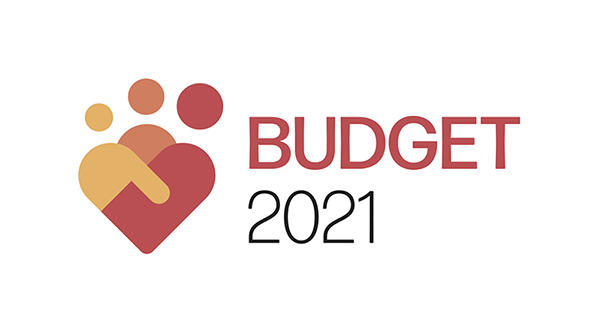 Logo Design Write-up
Singaporeans lie at the at the heart of each Budget.
The three figures supporting one another symbolises the unity of our people, coming together with tenacity and commitment to explore new opportunities together and to reach new frontiers as one Singapore.
Meanwhile, the warm colours reflected in the logo – yellow, orange, and red – celebrate the strength and vibrancy of our nation as the 'Little Red Dot'.
The Budget 2021 logo is designed by a group of students from Temasek Polytechnic.
Designer: Ms Chloe Tan, Ms Ferne Ong, Ms Kristy Teo Yeling, and Mr Liu Wei Jun Clarence, Temasek Polytechnic
Supervisor: Ms Sarah Tan, Lecturer (Communication Design), Temasek Polytechnic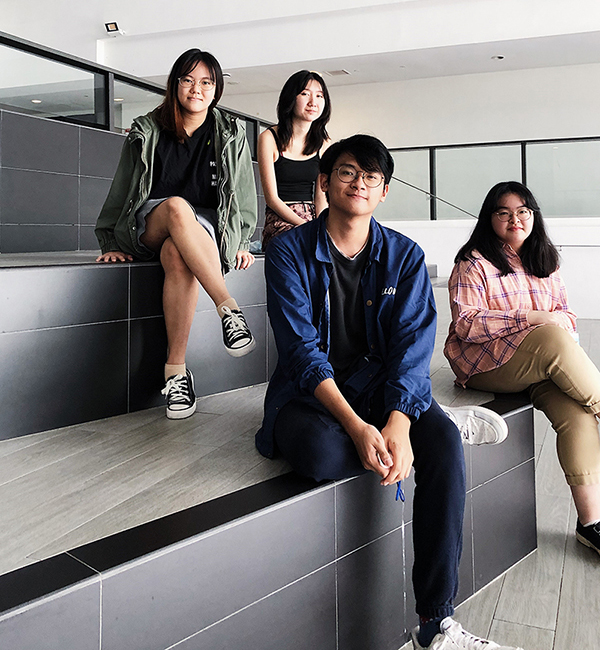 "The conveying of a brand identity through appropriate visuals is very important, as it creates the first impression. Through this experience, our team gained a better understanding of what the national Budget is about and the extensive planning and care that goes behind it. We enjoyed the creative process and are grateful for the opportunity to translate the heart of these values and goals into a logo design that best conveys the meaning of the Singapore Budget."
-
Chloe Tan Shi Hui, Ferne Ong Zhi Ting, Teo Yeling Kristy, Liu Wei Jun Clarence
Diploma in Communication Design
Temasek Polytechnic School of Design

The Budget Process
How does the Government plan its revenue and spending each year? How are finite resources allocated? In this section, you can find out more about how Singapore's Budget is determined every year.
The Budget Feedback Process
Before drawing up the Budget, MOF starts to gather pre-Budget feedback a few months prior to Budget day to gather inputs for the next financial year's Budget. All views and suggestions submitted during the feedback period are taken into account in the design of the Budget. Thereafter, the Government finalises and approves the Budget.