Published in March 2020
Budget 2020: 7 initiatives that support our youth, from education subsidies to overseas opportunities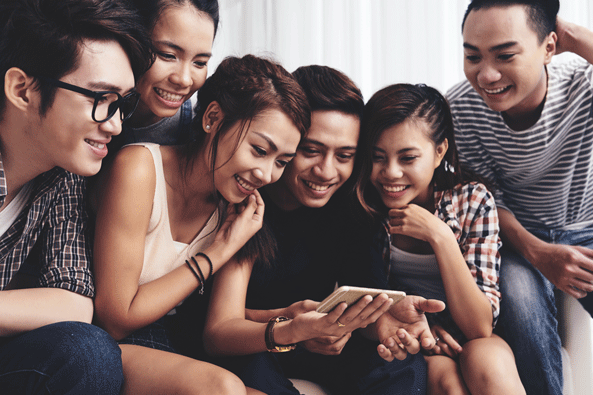 The new decade has brought new challenges – marked by tectonic shifts in our operating environment and major global uncertainties, said Deputy Prime Minister and Finance Minister Heng Swee Keat in his Budget 2020 speech. While the COVID-19 outbreak will impact our households, businesses, and the economy in the near term, DPM Heng stressed that Singapore must continue to prepare for the long term.
A good part of this year's Budget Speech was therefore dedicated to efforts aimed at nurturing the future leaders of Singapore – our youth. From boosting education subsidies to readying them for overseas opportunities, there's much to take away from Budget 2020 for the younger Singaporeans. And just as every year's Budget builds on past Budgets, there are other ongoing policies and schemes that continue to be relevant to youth in Singapore.
So how will the Government help our youth achieve their aspirations? Let us take a look at seven Budget 2020 measures that will benefit our youth!
Nurturing our youth since young...
1. Quality pre-school for all Singaporean children
Education is the bedrock for a brighter future and no one should be deprived of quality education.
To ensure that all Singaporeans get access to quality education from young, the Government will raise the number of government-supported pre-schools places – from just over 50 percent today to 80 percent by 2025.
The Government will also raise the income ceiling for the Additional Subsidy for pre-school and Kindergarten Fee Assistance Scheme (KiFAS) to $12,000 a month, and raise pre-school subsidies across all eligible income tiers.
2. Higher bursaries
More help will be extended to lower-income families under the Ministry of Education's (MOE) Financial Assistance Scheme. This includes increasing the annual bursary amount for pre-university students from lower-income families from $900 to $1,000, and school meal subsidies for secondary school students, amongst others. Transport subsidies will also be increased for all students.
There will also be higher bursaries for students in polytechnics and autonomous universities. Notably, the cash bursary for full-time Institute of Technical Education (ITE) students will see an increase of up to $200 a year.
...to pursue lifelong learning in a globalised world...
3. SkillsFuture Credit top-up
To encourage lifelong learning, a one-off SkillsFuture Credit top-up of $500 for every Singaporean aged 25 and above will be made available from 1 October this year. This will remain valid for five years until 31 Dec 2025. Singaporeans will be able to use the additional funds to acquire new skills during this period of economic slowdown, so as to be better positioned to seize opportunities during the next upturn.
4. Overseas exposure – the "70-70" target
Apart from new skills, overseas experiences – especially in the region – are also crucial for Singaporean youth in gaining exposure. They will have more opportunities to venture abroad through a "70-70" target outlined by DPM Heng.
This means that 70 percent of local graduates from Institutes of Higher Learning will have an overseas experience, with 70 percent of this group gaining exposure to South-east Asian countries, China, or India. A new Asia-Ready Experience programme will be introduced to support student visits to these countries.
5. More support for internships
To prepare youth for the workforce, DPM Heng announced enhanced support for internships under the Global Ready Talent Programme, a scheme that offers Singaporeans internship and work opportunities to help them become global-ready talents. This includes more funding for students interning overseas with Singaporeans firms.
...thereby becoming engaged citizens who build a sustainable future.
6. Creating closer bonds with community
To better harness our collective strengths, the Government will top up and extend Our Singapore Fund (OSF) beyond 2020 to support more ground-up initiatives that Singaporeans are passionate about, across a wider range of domains.
7. Safeguarding Singapore for the future
Climate change is a major problem that can threaten our long-term existence and needs to be adequately addressed. We must protect this low-lying island nation for our current generations and generations to come. This is a task that begins today.
In an attempt to mitigate the impact of changing weather patterns and rising sea levels on Singapore's physical landscape, the Government has set aside $5 billion for a Coastal and Flood Protection Fund.
In addition, we are targeting to eliminate combustion engines on the road by 2040, in a bid to encourage the responsible and sustainable use of private car transport. The Government will provide rebates of up to 45 percent on the additional registration fee, under the Electric Vehicle Early Adoption Incentive, for those buying fully electric cars and taxis, to nudge drivers in the environmentally friendly direction. This incentive will be implemented for three years, starting from January 2021.