Published in June 2020
Singaporeans prepared to ride out the Covid-19 economic storm
After painstakingly building his son's college fund for the last 21 years, Mr Malik Basar was prepared to work hard and save for another year before sending him to the United States next January. But Covid-19 has thrown a spanner in the works.
The 54-year-old freelance grip – someone who specialises in developing film production sets –has seen his weekly earnings of up to $1,500 shrink by more than half since March this year.
As work dried up, Mr Malik turned to delivering goods for a courier service. Still, business has been so slow that he has had to dip into his son's college fund to pay the bills at home.
"Before the circuit breaker, there was more business because people were moving big items like tables and chairs," he said. "Nowadays, I can look at my phone for two hours and still get nothing."
Covid-19 also changed the work routine of Ms Alicia Hwang, a Singapore Airlines (SIA) flight attendant who has swapped planes for hospitals as a care ambassador on the healthcare frontline.
While she was still servicing flights in the initial stages of the crisis, the later grounding of air travel landed her in "a state of shock", as she was quickly placed on standby duty.
"I had mixed feelings – anxiety regarding my anticipated pay cut, but also grateful that flight crew will not be put at risk," said the 29-year-old, who has suffered a significant loss of income. "No one would have imagined the scale of the Covid-19 pandemic."
Despite the trying circumstances, thousands of Singaporeans like Mr Malik and Ms Hwang are not giving up. Backed by their savings and a timely boost from the Government, many are doing what they can to adapt to the new normal and ride out the crisis.
Moving into an economic downturn
The Covid-19 pandemic has ravaged the global economy, causing borders to close and many businesses to shutter.
In April, the International Monetary Fund's World Economic Outlook predicted the global economy could shrink by 3% this year, marking a U-turn from the 3.3% expansion projected in January.
The Ministry of Trade and Industry expects gross domestic product (GDP) to shrink between 4% and 7% this year. Unemployment rate among Singaporeans has risen to 3% amid the pandemic.
With these numbers weighing down on the livelihoods of citizens, the Government has unveiled support measures in four separate Budgets this year, totalling over $92.9 billion, or 19.2% of total GDP.
Deputy Prime Minister Heng Swee Keat has introduced various plans, including a one-off Temporary Relief Fund of $500 and a one-off $600 Solidarity Payment in April, as well as the Self-Employed Person Income Relief Scheme (SIRS), which will disburse $3,000 each in May, July and October.
The Temporary Relief Fund is a one-off assistance scheme paid out in April for Singapore Citizens and Permanent Residents (PRs) who have lost their jobs, or a substantial portion of their income due to Covid-19.
In addition, all Singaporeans aged 21 and above received a one-off Solidarity Payment of $600 in cash in April, as immediate assistance to tide through this challenging period. Other cash payouts announced earlier in the Resilience Budget under the enhanced Care and Support Package will be paid out in June.
These include: (i) the remaining enhanced Care and Support Cash of $300 and $600, for lower- and middle-income adult Singaporeans; (ii) additional enhanced Care and Support Cash of $300 for Singaporean parents with at least one Singaporean child aged 20 and below this year; and (iii) Passion Card Top-up of $100 in cash, for all Singaporeans aged 50 and above this year.
For self-employed Singaporeans, SIRS was set up to offer them financial and cushion them from the economic impact of Covid-19. Singaporeans aged 37 and above in 2020 who have declared their self-employed income to the Inland Revenue Authority of Singapore for the financial year 2018 are automatically qualified.
Making the most of financial support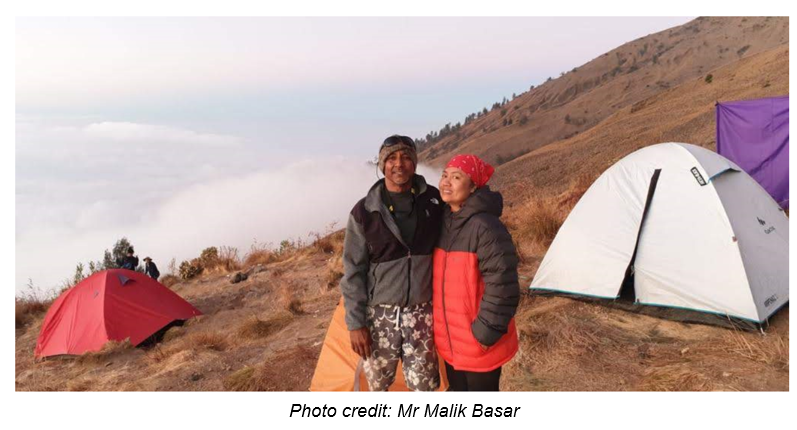 Under the scheme, the Government co-funds qualifying wage increases for Singaporean employees earning a gross monthly wage of up to $4,000 to help companies cope with rising wage cost.
These measures were welcome news for Mr Malik. The Covid-19 outbreak, coupled with a collarbone injury sustained at a skate park last December, was a blow for him. He could not work at full capacity from January to March this year.
As his income plunged following the circuit breaker, his family has become more price-conscious during grocery shopping. He also had to spend about $1,000 to service his van in May.
In these challenging times, the Government's support has helped ease the financial load for Mr Malik. His family, which includes his homemaker wife and son, a full-time national serviceman, has received the $600 payout. He was also given $500 from the Temporary Relief Fund. The family of three, who lives in a four-room HDB flat, is also expected to benefit from the other support measures in the Care and Support Package, such as the additional GST Voucher – U-Save, and the Service and Conservancy Charges rebates.
"(The financial support) is better than nothing. It's just that we have to dig into my son's college savings when it's supposed to be growing," said Mr Malik.
He has also qualified for SIRS, which will supplement his income for the next nine months, although he remains hopeful about returning to production work. He will continue with his delivery work to stay afloat for now.
"I don't have a permanent job to go back to, but as long as people call me, I'll be there," Mr Malik said. "We can still survive. If it doesn't last for two years, we can rebuild (our savings). I don't have to pay for my son's college at one go, so I just need to make sure there's enough for the first six months."
Servicing a different group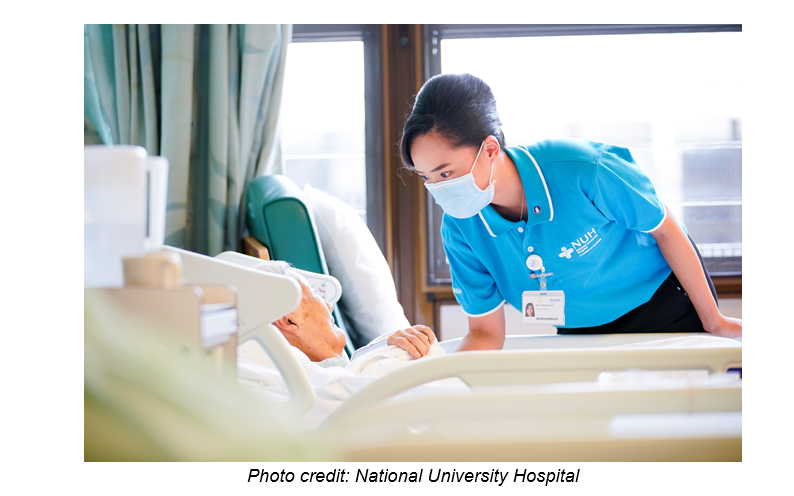 With SIA extending flight cancellations until the end of June, Ms Hwang is putting her skills to use in a different way – as a care ambassador at the National University Hospital.
"I know there is a strain on the healthcare sector as more staff are deployed to the fever tents, pandemic wards and dormitories, so I signed up for the role as soon as I saw the notice," she said.
Today, she works with nurses to provide administrative support, assist and engage patients, as well as check on their well-being.
"I have always been interested in healthcare," said Ms Hwang, who credited her new colleagues for helping her transit smoothly into an unfamiliar role. "Air crew and care ambassadors both operate in service-oriented industries, with the safety and welfare of passengers or patients being our utmost priority."
Ms Hwang, who lives with her parents, has received the Temporary Relief Fund and Solidarity Payment, as well as the Service and Conservancy Charges rebate. While she is grateful for the Government's support, she remains worried about the pandemic's impact on her career.
"While I certainly look forward to flying again, this must be weighed against a (possible) second wave of the Covid-19 pandemic," she said.
Meanwhile, she is taking online courses to broaden her skills in the service and healthcare industries. As demand for air travel is still some time away, she hopes to extend her care ambassador contract with the hospital for another three months.
Ultimately, both Ms Hwang and Mr Malik believe that they cannot merely wait for handouts as Singapore grapples with a potentially huge economic fallout. They aim to keep working until the situation improves.
"In my lifetime, I have not seen such a pandemic and this scale of help from the Government," said Mr Malik. "But for me, I just have to keep doing deliveries, and if things get better, I'll be ready to go back to work."