Published in June 2020
In times of uncertainty, this local business pulls out all stops to retain jobs and stay resilient
Inside his home, surrounded by leather pieces and tools, John Chung gets to work and starts making shoes by hand – except this is not the work he usually does each day.
Mr Chung, owner of local shoeshine bar Mason and Smith in Club Street, has seen his store's income stream dry up after the circuit breaker kicked in on April 7, as Singapore battled the Covid-19 pandemic.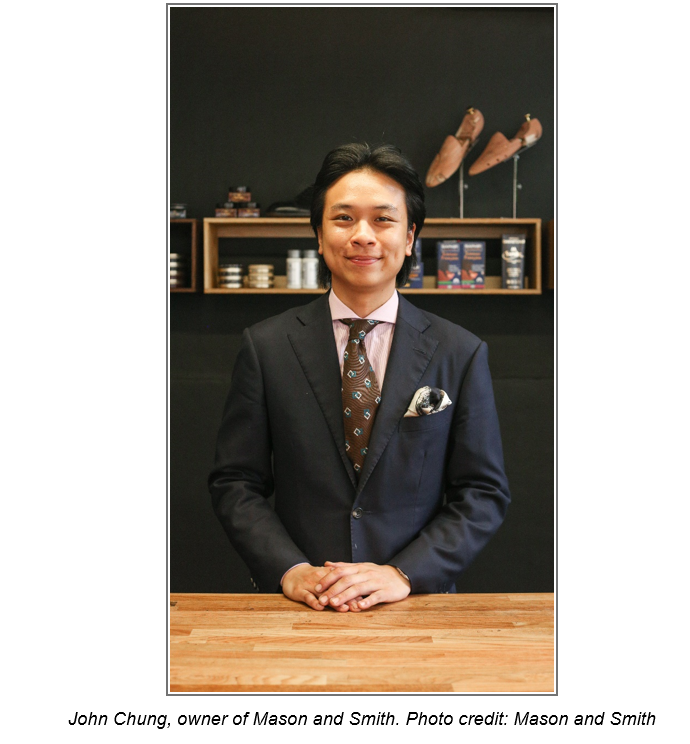 Most workplaces had to close, except for those providing essential services or those that can work remotely.
"Most of our revenue comes from selling our services. So it's been a massive disruption," said Mr Chung, who has shifted his focus to his shoe-making passion instead.
"Everybody is just busy dealing with the crisis. Nobody has time to think about shining shoes, so demand for our services took a backseat. There was no way we could generate revenue."
Like Mason and Smith, many other businesses in Singapore have taken a beating.
With travel advisories and lockdowns still in place across the globe, business activity has slowed to a still, leaving some companies to turn to retrenchment or put up the shutters altogether. While Singapore has lifted its circuit breaker partially since June 2, many retailers have not yet been able to resume business.
The pain is likely to deepen. The Ministry of Trade and Industry expects gross domestic product (GDP) to shrink between 4% and 7% this year. Unemployment rate among Singaporeans has risen to 3% amid the pandemic.
It is, as Deputy Prime Minister and Minister for Finance Heng Swee Keat put it in a parliamentary statement in March, set to be Singapore's worst economic contraction since independence – an "extraordinary situation (that) calls for extraordinary measures".
To help companies ride out the economic uncertainty, the Government has rolled out a slew of support measures, from wage support to tax rebates to rental waivers.
The February 2020 Unity Budget, comprising the $4 billion Stabilisation and Support Package for workers and enterprises, was bolstered by the $48 billion Resilience Budget in March, the $5.1 billion Solidarity Budget in April, and the $33 billion Fortitude Budget in May.
This brings the Government's response to Covid-19 over the four Budgets this year to a total of $92.9 billion, or 19.2% of GDP.
Helping Singaporeans keep their jobs
Despite these trying times, Mason and Smith is resolved to keep its staff on payroll.
"Everybody has been anxious about their jobs," Mr Chung noted. "If we had a bigger team we would suffer. But because we are relatively small, we can still make concessions to manage costs. We want to do as much as we can to keep the team as it is."
The company has been able to help employees retain their jobs thanks in part to the Jobs Support Scheme (JSS), a wage subsidy programme intended to save and preserve Singapore jobs.
First announced in February, the scheme was enhanced in May's Fortitude Budget. Under the JSS, the Government will co-fund between 25% to 75% of the first $4,600 of gross monthly wages paid to each local employee in a 10-month period.
To support all firms during the circuit breaker period, wage support for the months of April and May were topped up to 75%, regardless of sector. As circuit breaker measures are gradually eased, employers not yet allowed to resume operations will continue to receive 75% wage support, during the period for which they are not allowed to resume operations, or until August 2020, whichever is earlier. It applies not just to full-time staff, but also contract workers.
Mr Chung said the JSS aid it received went to paying its full-time staff in April and May. He has not drawn a salary since April.
A lifeline for micro-enterprises
For small enterprises like Mason and Smith, such government support measures do more than just allow them to keep their staff. They have been a much needed lifeline.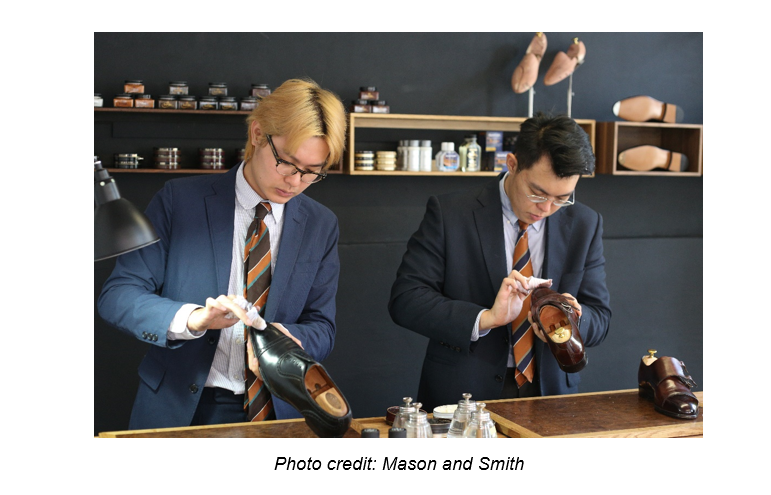 The firm also received funds under the Wage Credit Scheme (WCS) that paid its staff's wages earlier in March. Together with the JSS, this relieved cost pressures so that it could direct its existing resources towards paying for other overheads, particularly rent.
Under the scheme, the Government co-funds qualifying wage increases for Singaporean employees earning a gross monthly wage of up to $4,000 to help companies cope with rising wage cost.
In Budget 2020, the gross monthly wage ceiling was raised from $4,000 to $5,000 for qualifying wage increases in 2019 and 2020. The Government co-funding levels for wage increases in 2019 and 2020 were also raised from 15 and 10%, to 20 and 15% respectively.
The next WCS payouts will be by 30 June, and more than 95,000 employers in Singapore will receive over $450 million.
At the same time, the Government has granted property tax rebates of up to 100% for non-residential properties for tax payable this year to help businesses deal with the impact from Covid-19.
The 100% property tax rebate works out to more than one month of rent for eligible properties. It is mandatory for landlords to pass on the rebates to tenants in full, in a timely manner, and unconditionally.
The Fortitude Budget extended rental support to SMEs with $2 billion in cash grants through property owners. The Ministry of Law has also introduced new amendments to the COVID-19 (Temporary Measures) Act in Parliament on 5 Jun, to provide a rental relief framework for SMEs and to enhance the relief available for businesses, organisations and individuals who are unable to fulfil their contractual obligations because of Covid-19.
Eligible SMEs are those have suffered a 35% or more year-or-year drop in average monthly revenue in April and May. Eligible tenants and sub-tenants in the F&B and commercial sectors will get a total of four months of rent waived from April through July. Those in the office and industrial sectors will get two months of rent waived from April through May. The cost of rental waiver is shared equally between the Government and landlords.
Separately, commercial and other non-residential tenants of Government properties will also receive additional waivers.
"I'm very lucky that my landlord has been understanding and open to discussion," he said.
"But rent is still a problem. We're taking things month by month. It's down to using whatever we have left in the bank to tide over this period."
Preparing for a new normal
For now, Mason and Smith is doing what it can to prepare for a post-Covid future.
Mr Chung has been honing his shoe-making craft at home – with plans to launch his own bespoke shoe label – while beefing up the brand's presence on social media, and working on new channels of revenue, including a contactless shoe-shining service.
"The shift from brick-and-mortar retail to online was already happening even before Covid, but now, it is at a tipping point. We have to change the way we interact with our customers in the long run," he said.
"I know of many other businesses that are looking at closing, but we maintain the stand that until we have absolutely exhausted all our strategies and options, we will not fold the business."